UI/UX Design Services-Crafting User-Centric Digital Experiences
Enhance your online presence with our professional
UI/UX Design Services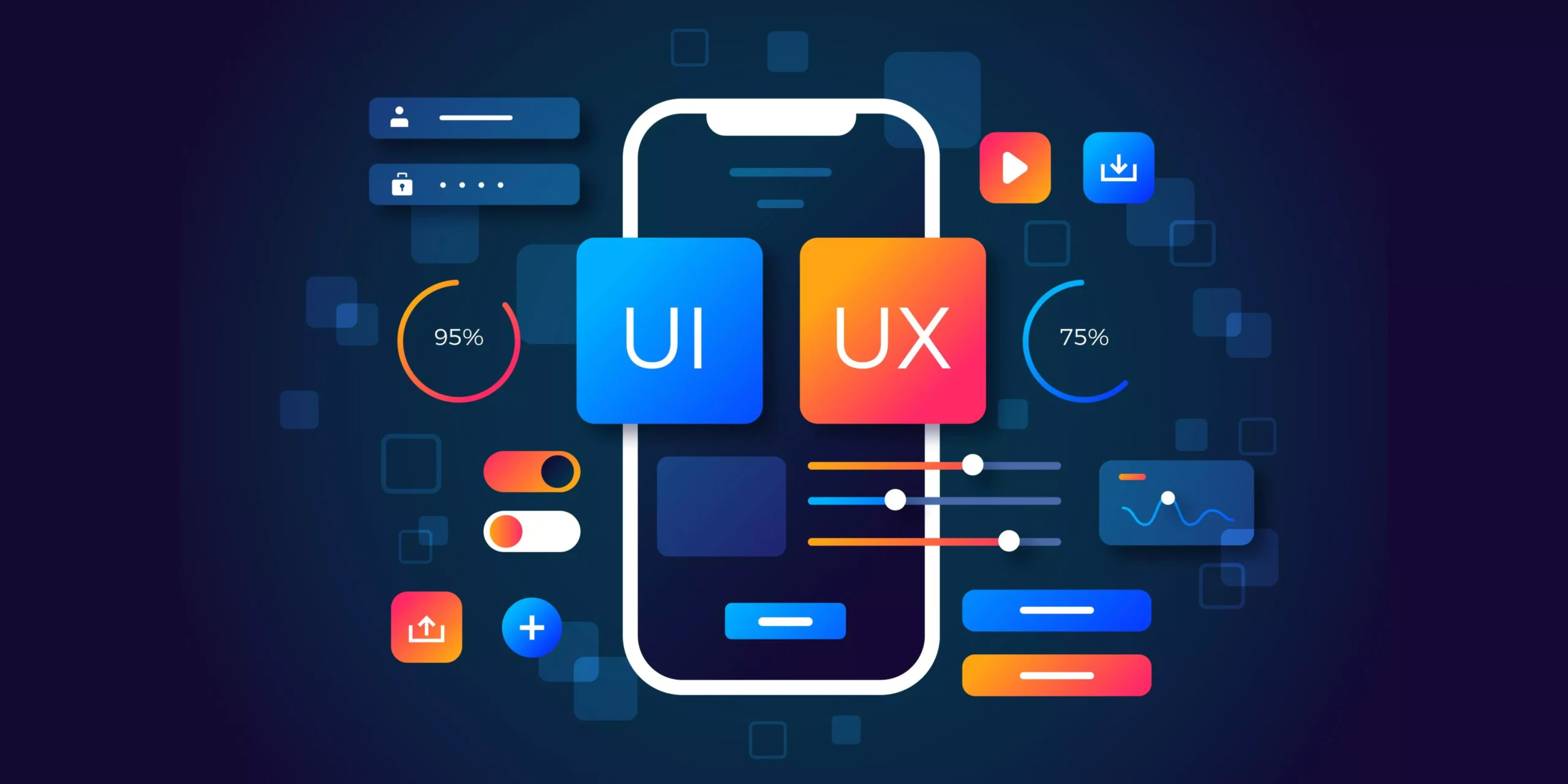 Elevate Your User Experience With Our UI/UX Solutions
Welcome to Vermillion Tech, our UI/UX Design Agency in USA! We understand the importance of having an engaging and intuitive user interface (UI) and user experience (UX) for your digital products. In today's digital age, users expect seamless and easy-to-use interfaces, which can make or break a product's success.
Our team of experienced designers and developers specializes in creating visually appealing and user-friendly UI/UX designs for a wide range of digital products, including websites, mobile applications, and software. Our goal is to ensure that your digital product stands out from the crowd and provides a memorable and enjoyable experience for users.
We believe that every digital product has unique requirements, and our design approach is tailored to meet those requirements. Our UI UX design agency works closely with you to understand your target audience, business goals, and brand identity and then creates a UI/UX design that perfectly fits your needs.
Our UI / UX Design Services
Transforming Your Digital Experience with Expert UI/UX Design Services
Once we have a clear understanding of our client's needs, we move on to wireframing. This involves creating a blueprint of the interface that outlines the layout and functionality of the product. It helps us visualize the design and identify any potential issues
This involves creating a working model of the interface that users can interact with. It helps us identify usability issues and make improvements before the final design is implemented.
This involves creating a visually appealing interface that aligns with our client's brand identity. We use colour, typography, and imagery to create a cohesive and engaging design.
Our team of developers works closely with our designers to implement the design and ensure that the interface functions as intended. We use the latest technologies and frameworks to create high-performance digital products.
Experience the next-generation technology for UI/UX designs With Vermillion Tech
"Working at this IT company has been an incredible experience - the supportive team culture and exciting projects have challenged me to grow both personally and professionally."

Jayanti Nariya

Research Analyst
"The leadership team at this IT company truly values, supports, and invests wholeheartedly in their employees, making it a great place to work and build a fulfilling career."

Chaitali Borse

Web Developer
"I'm constantly impressed by the company's commitment to staying at the forefront of technology, and the opportunities for learning and development are unparalleled."

Pawan Pareek

Web Developer
Much More Than A UI/UX Company
FAQ
If you don't see an answer to your question, you can send us an email from our contact form.
What is UX design, and why do I need it for my website?
UX design is the process of designing digital products and services that provide a seamless and intuitive experience for users. By investing in UX design for your website, you can improve user satisfaction, reduce bounce rates, and increase conversions.
How can UI design help my website stand out?
UI design focuses on the visual and interactive elements of digital products and services. By creating a visually appealing and intuitive interface, you can help your website stand out and create a positive impression with your target audience.
How do you ensure that my website is user-friendly?
We follow a user-centered design approach that includes conducting user research, creating user personas, and conducting usability testing. This helps us design a website that meets the needs of your target audience and provides a seamless and intuitive experience.
What is the difference between UX and UI design, and which one do I need?
UX design focuses on the overall user experience, while UI design focuses on the visual and interactive elements of a product or service. While the two are closely related, they require different skill sets and approaches. You may need both UX and UI design services depending on the specific goals of your website.
How long will the UX/UI design process take for my website?
The length of the design process depends on the scope of the project and the complexity of the design. We work closely with our clients to establish clear timelines and milestones to ensure that the design process is completed in a timely and efficient manner.